Bardolino Lake Garda
Bardolino hotels: 47 properties.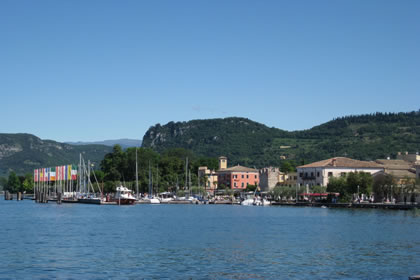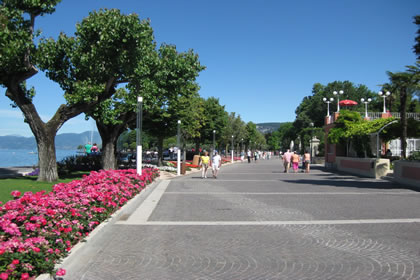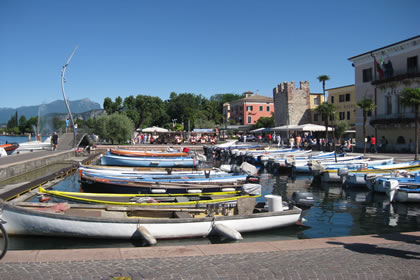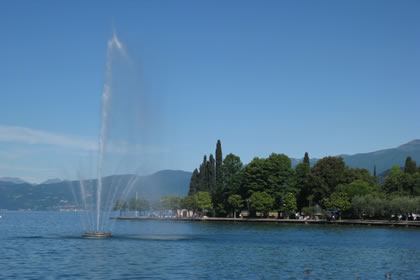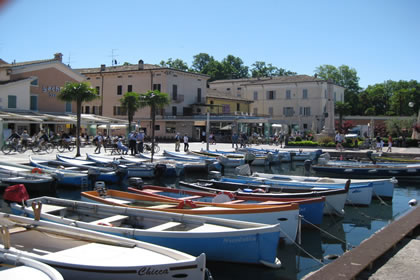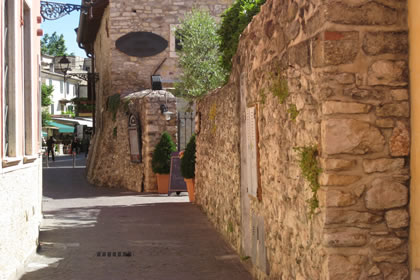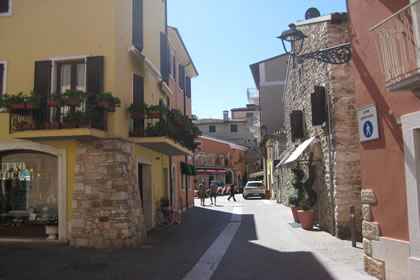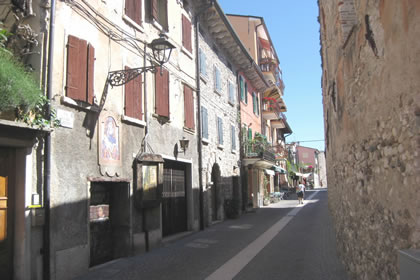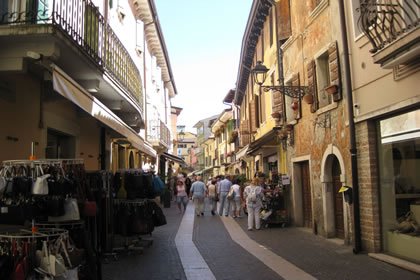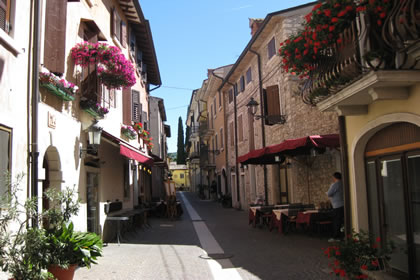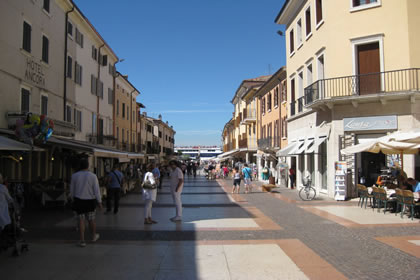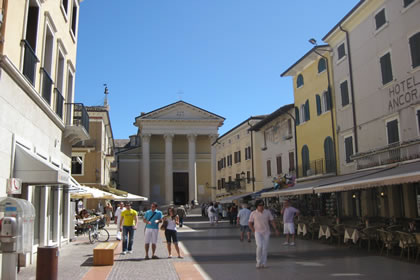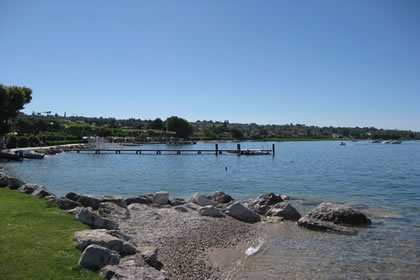 The town of Bardolino extends from the shores of Lake of Garda to the valley of Adige, the Moraine hills that characterize the whole territory have a large number of vineyards and from their grapes you can get the best red wine that has the same name of the town: "Bardolino".
The town is located on the lakeshore, the new residential area surrounds the beautiful historic center that still today testifies the ancient past of this village of fishermen; the town's comb structure, with houses built one after the other (starting from the lake and the long streets), is good to facilitate boats transportation to a safe place in front of houses.
A fortification was protecting the small town by assault, its walls make a square with 4 towers at the edges and it was open on the side of the lake where there is the old port; the only access to the land were the two gates (Porta S. Giovanni on the North side and Porta Verona Sud).
During summer time and on weekends tourists go to the picturesque alleys and typical cafes. The well-kept long lake, with nice fountains, runs along the coast until it gets the northern town of Garda, starting from the southern beaches and going towards the town of Cisano; this long path is great for walking or cycling.
The beautiful landscape, the opportunity to practice many sports and its location close to the major amusement parks of the lake make Bardolino as a popular destination for a seaside holiday.
Things to see in Bardolino:
Museum Sisan (historical traditions, crafts, hunting and fishing), churches: San Zeno, San Severo, San Vito, San NicolÚ, Pieve di Santa Maria, Monastero di San Colombano and villas: Bottagisio, Guerrieri, Bassani, Marzan, Giuliari, Betteloni e Casa Ottolenghi.
Events of Bardolino:
Every Wednesday: Concert by the Philharmonic.
3rd Sunday of the month: Antiques Market.
May: Palio del Chiaretto (food and wine event).
June: International Triathlon.
July-August: Concerts every Friday evening in the village Garibaldi.
September 1 to October 15: Grape Cure.
October: Festival of Bardolino wine (food and wine event).
November: Festival of novello wine (food and wine event).
Sports practiced in Bardolino:
Sailing, canoeing, diving, water skiing, cycling, north walking, beach volley, tennis, shotting.
Recommended restaurants
in Bardolino: