Brenzone Lake Garda
Brenzone hotels: 39 properties.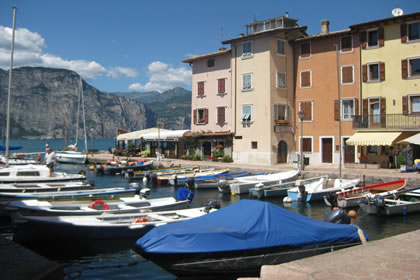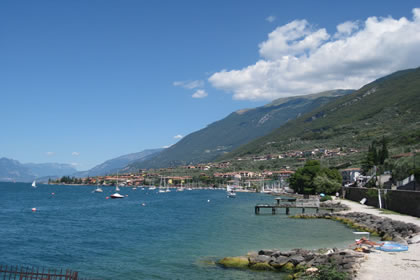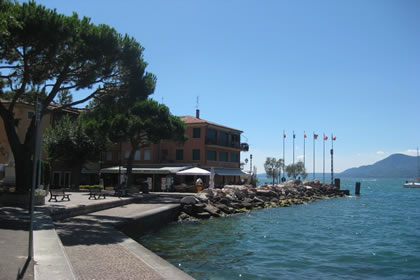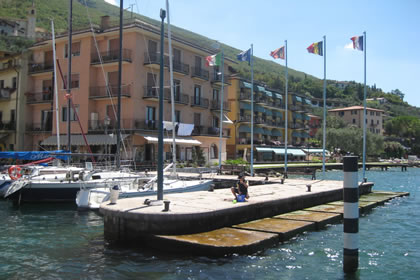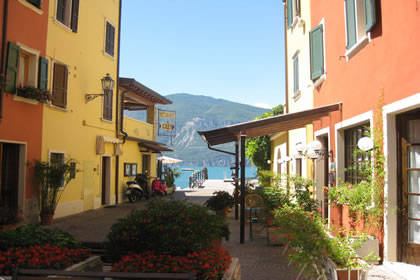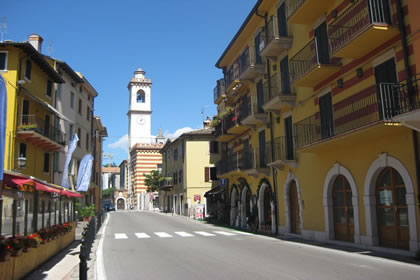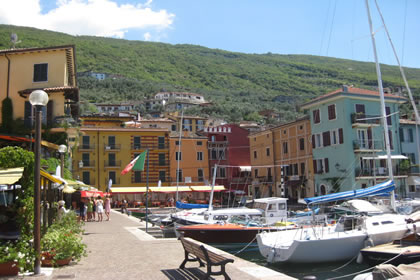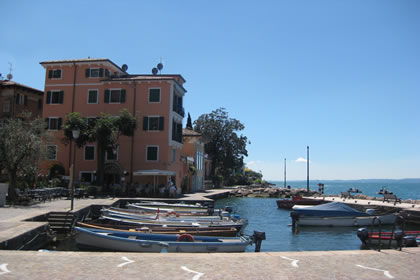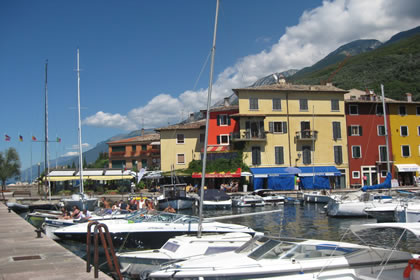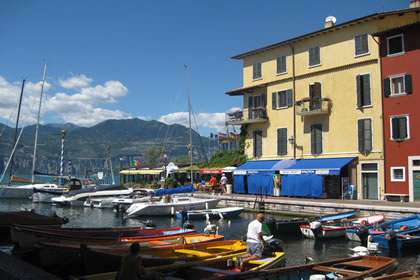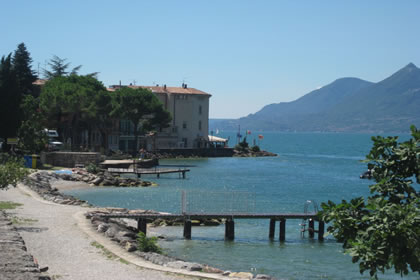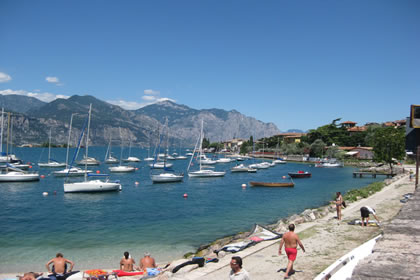 Brenzone, with its 50 square Km is one of the largest towns of Lake of Garda, its territory extends from the lakeshores until it reaches the 2.200mt height of Cima Telegrafo (Monte Maggiore), and it is crossed by Val Vaccara, which gets to the 2Km width to the South, close to the Val Cottarelli, going across the massif up to 20 km lenght.
The variety of the landscape, with its unspoiled nature and beautiful panorama, is a unique setting for walks and tours.
Brenzone doesn't have a main center, but is a set of 24 small villages placed along the beautiful lakeshores and the slopes of Baldo mountain. The municipality was formed in mid-twentieth century by the union of four towns: Castello, Marniga, Castelletto and Prada.
The small towns, sometimes made by a few houses, narrow streets, small churches and ports, are a good choice for a quiet holiday.
The chair lift and the new cable car (that from the 1.000m height of San Zeno Prada leads to nearly 1950m height of Costabella Rope), are an important transport to reach to spectacular panoramic views and hiking trails, with just a little effort.
Things to see in Brenzone:
Village of Borago, the village of Castle, the historic village of Venzo and the churches of Assenza, of Castello, Castelletto, Church of St. John and St. Peter in Vincoli in Campo.
Events of Brenzone:
27 June: Feast of Patron Saint John the Baptist.
July: Feast of Our Lady Health and dell'Agola.
July: Venetian rowing regatta.
July e Agosto: Mercatino serale e musica.
August: Feast of Biazza (music and food stands).
August: Magical Nights at Campo.
August: Golosissima.
August: Feast of San Rocco (music and food stands).
August: E' sempre cuccagna.
September: Porto in Feast (music and food stands).
October: Ottobr...illi (mmusic and food stands).
November: Festival of New Olive (music and food stands).
November: Fair of S. Catherine.
Sports practiced in Brenzone:
Windsurfing, Kitesurfing, sailing, canoeing, diving, water skiing, mountainbike, cycling, trekking, north walking, paragliding, beach volley, riding, tennis.