Castelnuovo del Garda
Castelnuovo hotels: 14 properties.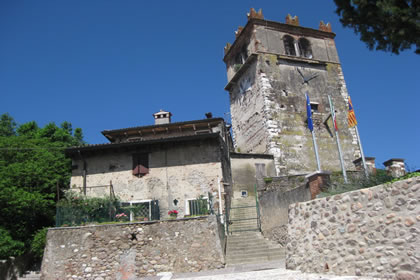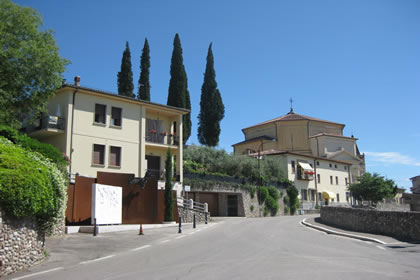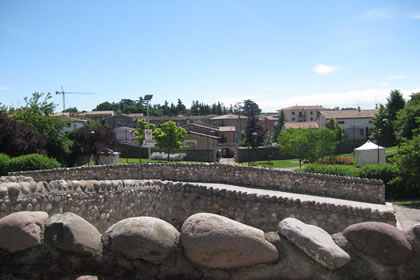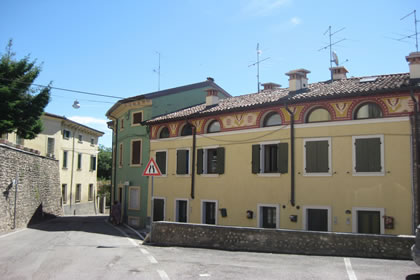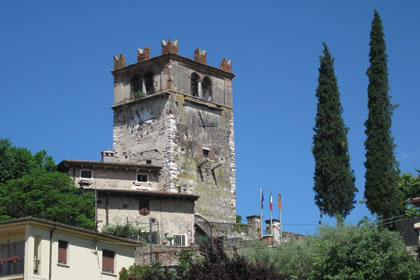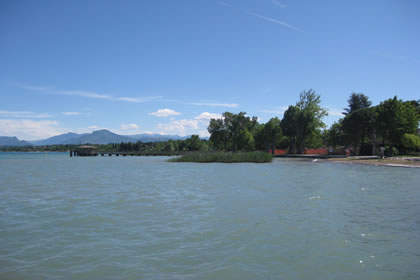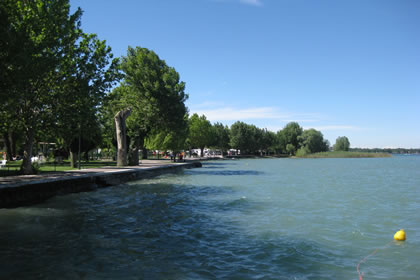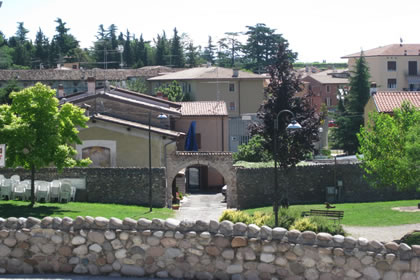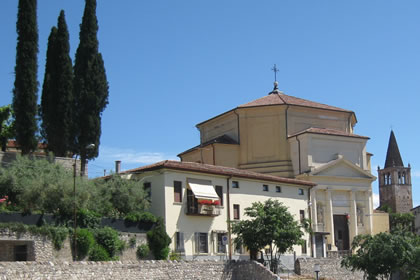 The territory of Castelnuovo del Garda's town overlooks for a small part the the Lake of Garda's shores, between Peschiera and Lazise, where Ronchi Lido and Campanello Lido are located, while most of its land is located hinterland and it is characterized by ups and downs of the moraine hills that are largely covered by several vineyards and that raise slightly towards the East.
The town is located on the "Alto Mountain"'s hill, just 5 km far from the lake, with its historic center, and on the highest top of the XIV century's Viscontea tower the town majestically stands above the houses, allowing an awesome view of the whole area. Along the lakeshore, close to the beaches, are the most hotels and most famous amusement parks in Italy: Sea Life and Gardaland parks, which attract millions of people to Castelnuovo del Garda every year.
The presence of ancient villas and the variety of natural landscapes are a beautiful setting for quiet walks or sports such as Nordic walking and cycling.
A seaside holiday can be better spent by practicing many water sports and by visiting several amusement parks, that are also located in neighboring towns.
Things to see in Castelnuovo:
Visconti Tower, the churches: Santa Maria, S. Andrea, Madonna degli Angeli and Villas: Cossali Sella, Rizzini Salvetti, Valcerea, Arvedi D'Emilei, Benati, Negri-Musconi.
Events of Castelnuovo:
Carnival in Castelnuovo.
June: Meeting of vintage boats.
3rd week of June: Flag Day.
July: The Feast of the host and sports. (food and wine event)
August: Palio of the walls.
September: International Competition Thriathlon.
September: Grape Festival (food and wine event)
November: Antique fair of Cavalcaselle.
Feast of Our Lady of Country (in Camalavicina).
Sports practiced in Castelnuovo:
Sailing, canoeing, diving, water skiing, canyoning, cycling, north walking, beach volley, riding, tennis.