Garda Lake Garda
Garda hotels: 47 properties.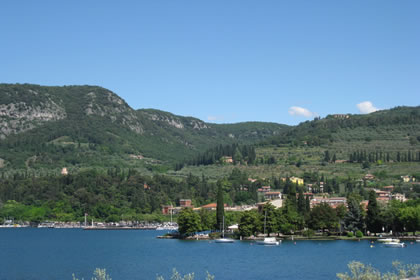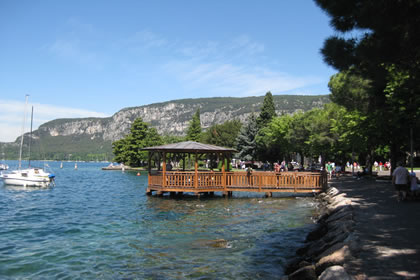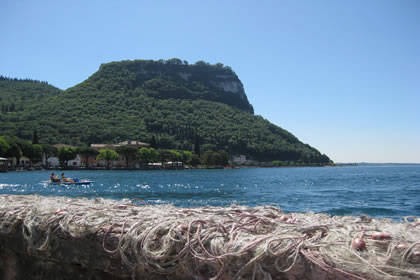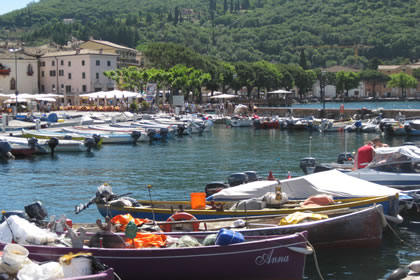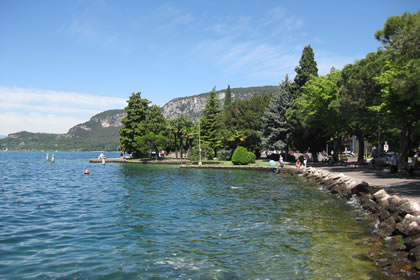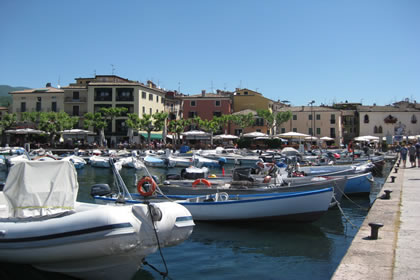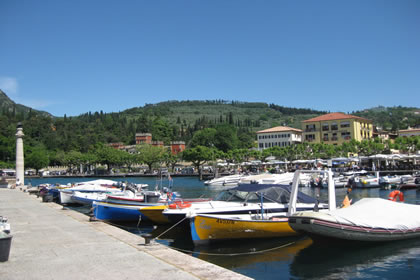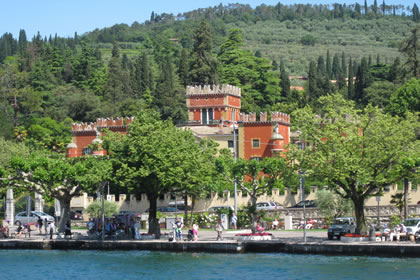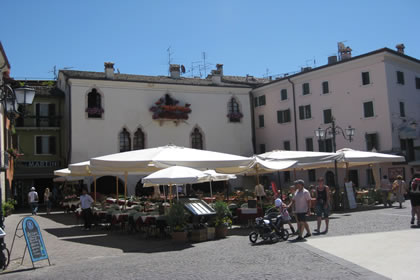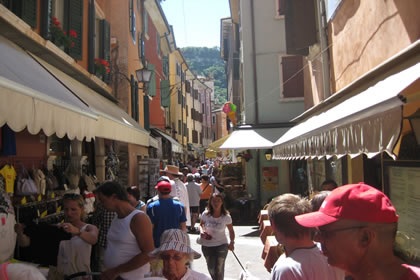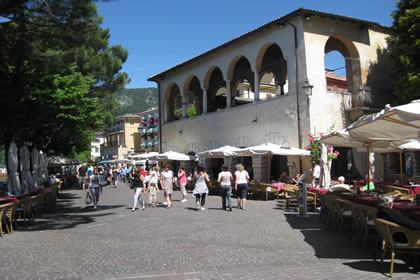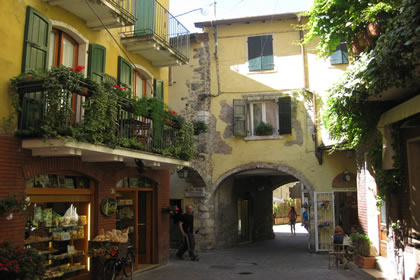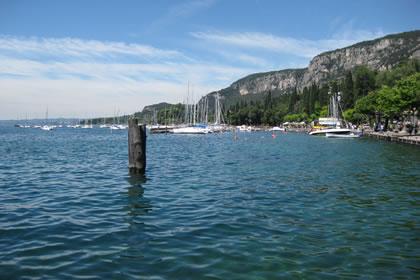 Garda is located in a beautiful bay, the old town is located on the coast close to the old port, the new part of the country has grown to occupy part of the inland hills that surround the lake.
The gulf in the North culminates in Punta San Vigilio, where we find the Baia delle Sirene and beautiful beaches.
The Rocca rises from the water to the South until it gets to 305m height; this peak has been for Garda and Lake of Garda a very important historic site, as well as a great point to admire a wonderful panorama: The Garda medieval fortress was perched on this strategic top, and it reached a political and military importance such as to give its own name to the lake to replace the old name Benacus.
Walking along the well-groomed lakefront, we can see the beautiful villas along the coast, the picturesque narrow streets and flowered squares. Among the many palaces, Garda stands out for its castle-shaped form and the towers of the Villa Albertini.
At the Northern border of Garda are two mountains higher than 400m, and you can reach to the slopes of Monte Baldo going from 7 km towards the east. This variety of land allows fans of sports like trekking and mountain bike riders to choose between a number of routes; golfers can find a scenic golf course between green hills, and along the coasts you can enjoy many water sports .
Things to see in Garda:
Rocca, Bay of the Sirens, hermitage Camaldolesi, churches of S. Stefano, Santa Maria Assunta, Palazzo dei Capitani, Villa degli Albertini and Villa Canossa.
Events of Garda:
June: Flag of the Lake - Palio delle Bisse.
July: Sardellata al Pal del Vo' gastronomic event in the moonlight.
July: Festival del Garda.
August: Palio delle contrade and Bisse race.
September-October: Fall of gold and Grape Cure concerts, tours, exhibitions and tasting enogastronmica.
November-December: Christmas among the olive trees.
Sports practiced in Garda:
Sailing, canoeing, diving, water skiing, mountain biking, cycling, trekking, north walking, paragliding, beach volley, riding, tennis, golf, arcery, shotting.