Gardone Riviera L. Garda
Gardone Riviera hotels: 21 properties.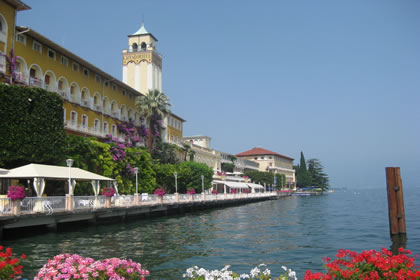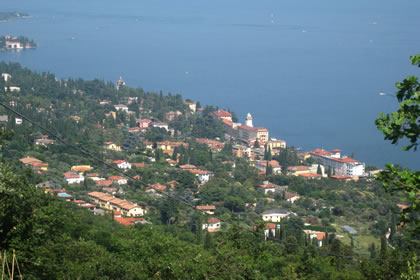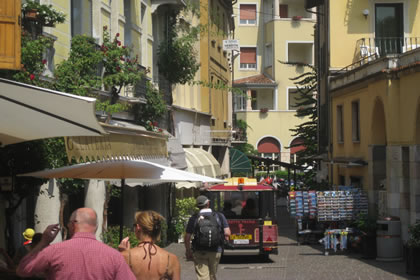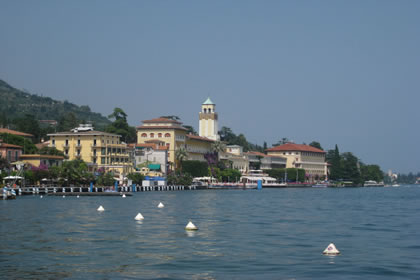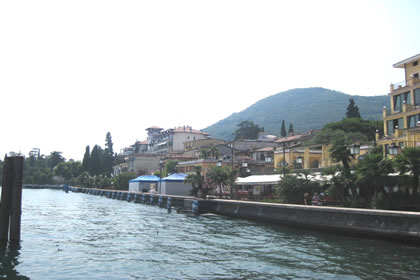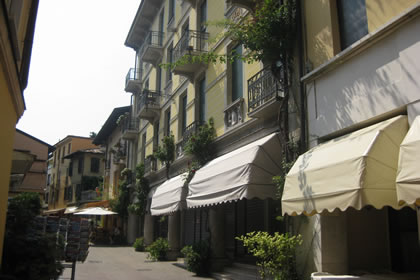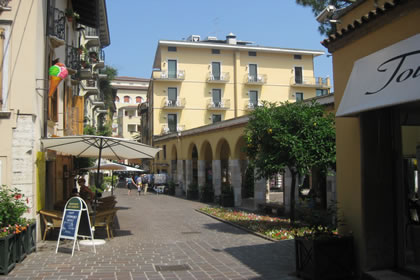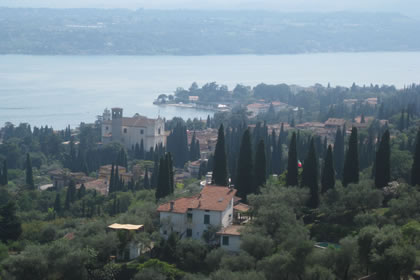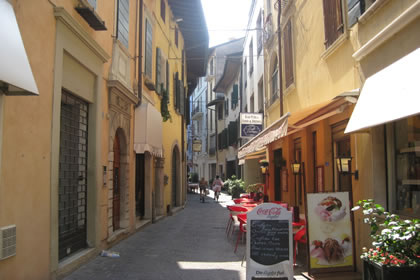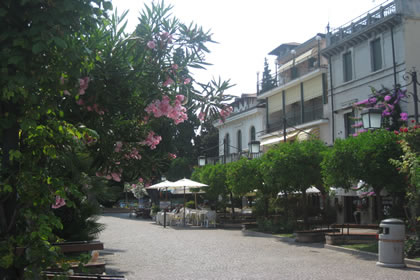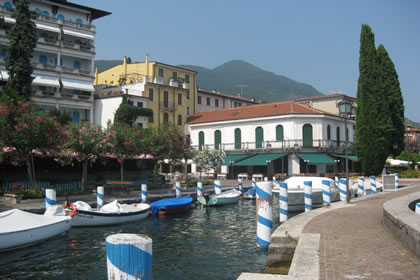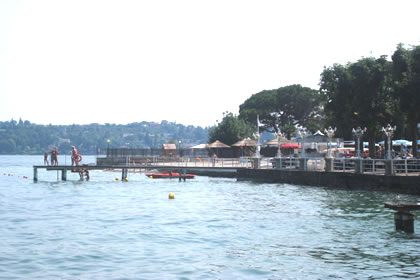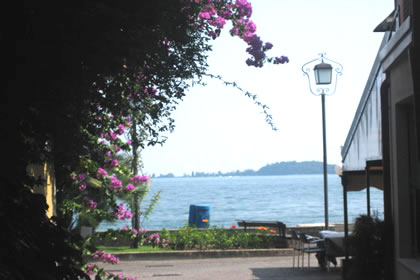 In the second half of the nineteenth century Gardone Riviera became one of the most popular places for international aristocracy; the Austrian Royal Family built a hunting house, and wealthy businessmen and cultural German people, fascinated by the place, invested lot of money in the construction of luxurious hotels. These magnificent structures, which are surrounded by beautiful landscapes, have been a nice holiday place for distinguished guests like: Umberto di Savoia and Maria JosŤ, King Farouk of Egypt, Winston Churchill and Prince Carol of Romania, and their presence further amplified the reputation of the town. Gabriele D'Annunzio, who was tried and disappointed by the political events that followed the end of the 1st World War, retired from public life and moved in Gardone Riviera as a voluntary exile; picturesque landscapes gave light to his creativity again. He bought the villa where he was living as a guest in and transformed it into a monumental citadel (where you can find a harmony of buildings, theaters, squares, streets, gardens, parks and waterways), which later has been renamed as the "Vittoriale degli Italiani".
Today, walking in the beautiful old town and the long lake, you can still feel this atmosphere of historic art; along the shores of Lake are palaces and villas with their beautiful gardens and pools that carve corners of paradise for their guests. The Lake's long streets full of trees rises towards the mountains, where scenic views bring us in the Natural Park of the high Garda Bresciano.
Things to see in Gardone Riviera:
Italian Vittoriale, Church of San Nicola, Tower of San Marco, Villa Ruhland, Villa Alba, Villa Fiordaliso and Botanical Garden Hruska.
Events of Gardone Riviera:
June and July: Festival of Sacred Music.
June and September: Evening market antiques.
July and August: Festival Theatre Italian Vittoriale, seasonal shows, ballet, music, pop and jazz .
July and September: Jazz season on the lake shore.
August: Notte Fondente, chocolat folies.
September: The gardens of Benaco, exhibition of botanical.
September: International exhibition of landscapes and gardens.
Sports practiced in Gardone Riviera:
Windsurfing, Kitesurfing, sailing, canoeing, diving, water skiing, mountain biking, cycling, trekking, north walking, beach volley, riding, tennis.