Gargnano Lake Garda
Gargnano hotels: 24 properties.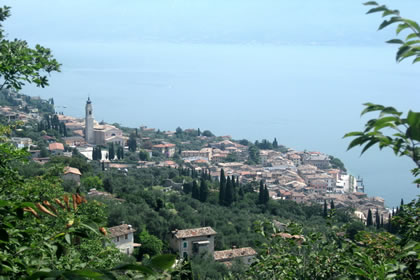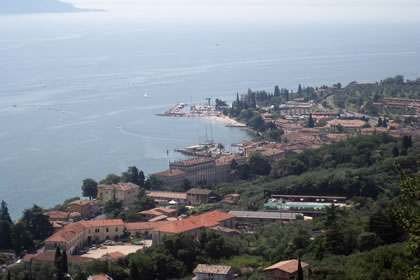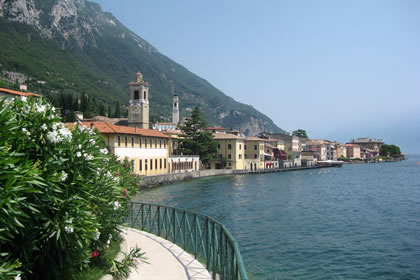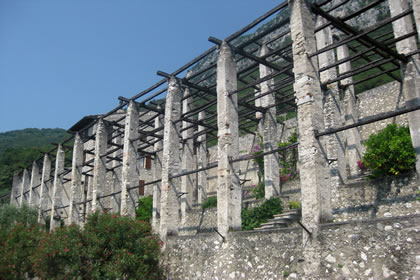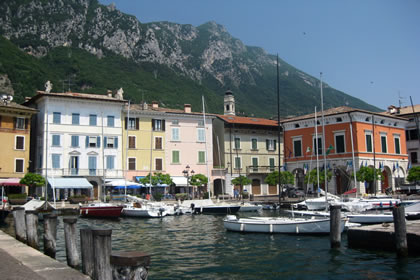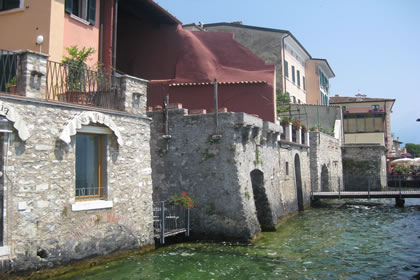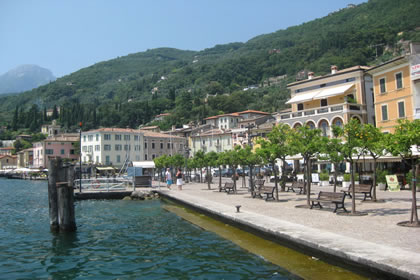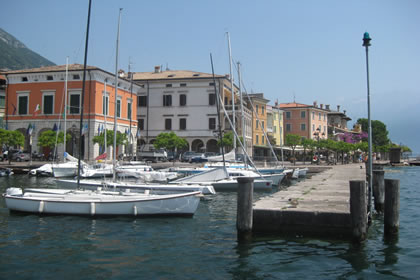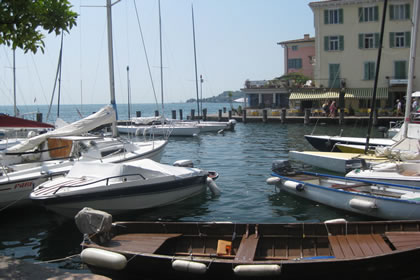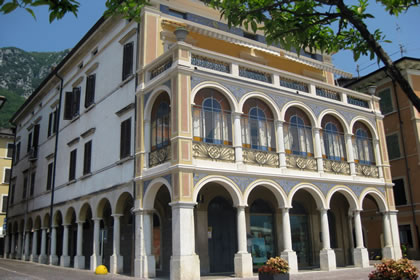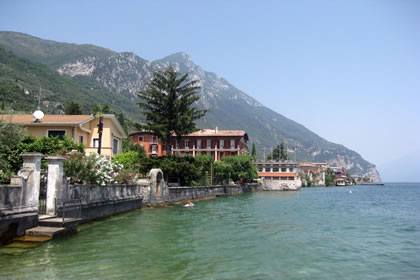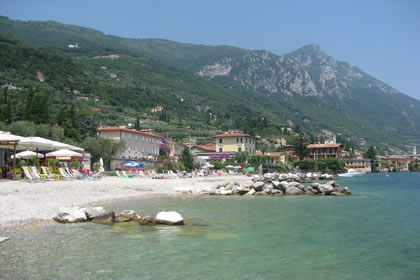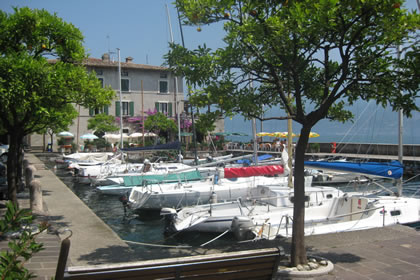 In this beautiful town, mountains gently recede from the shores of Lake of Garda. Large olive and lemon groves alternate with beautiful villas with gardens that slope down to the beaches.
This place has a landscape's richness that finds its most impressive representation in the eighteenth-century palace Bettoni; its gardens with monumental stairs are a true fine artwork.
The old historic centers and villages in Gargano and little towns of Bogliaco and Villa are a charming setting for great walking, as you can see their marinas, old buildings and traditional cafes. The inflow of tourists is not excessive in this towns so that makes it a unique place for those who love tranquility. Ountains of the Natural Park of Garda Bresciano, the Bogliaco golf and nautical centers offer the opportunity to practice different sports.
In the last years of the Second World War, the birth of the Republic of SalÚ left a mark on the history of Gargnano. High class hotel Villa Feltrinelli was the last residence of Benito Mussolini, and Palazzo Feltrinelli, which is now a branch of the University of Milan, was the seat of government of this Republic. It should also be remembered that the Feltrinelli Family used to own both buildings: this original family of Gargnano moved to Milan in 1857, where it became one of the richest families in Italy. Their first task was the timber trade, but later the family founded a bank and the publishing house they gave the same name to.
Things to see in Gargnano:
Palazzo Bettoni, Old Town Hall, Hermitage of San Valentino, San Francesco Church and Church of San Martino.
Events of Gargnano:
From April to December: many golf competitions.
May: European Sailing Championship for the Disabled.
Each spring: The garden of delight, an exhibition of rare plants and flowers at the Palazzo Bettoni.
June-july: Gargnano in music, music festival.
July: Palio delle bisse.
July-august: Feast of the host, food and live music.
August: Volunteering at colors, food and wine event.
August: Ten miles of the Garda, international Running competition of road.
Agosto: Festival del Garda, music festival.
August: Beer Festival.
August-september: Guitarists meetings, concerts, courses and international competition.
September: Gorla Trophy.
September: CENTOMIGLIA, the most important sailing competition of the Lake of Garda.
Sports practiced in Gargnano:
Windsurfing, Kitesurfing, sailing, canoeing, diving, water skiing, mountain biking, cycling, trekking, north walking, riding, tennis, golf, tiro al volo e con l'arco.
Recommended restaurants
in Gargnano: