Malcesine Lake Garda
Malcesine hotels: 99 properties.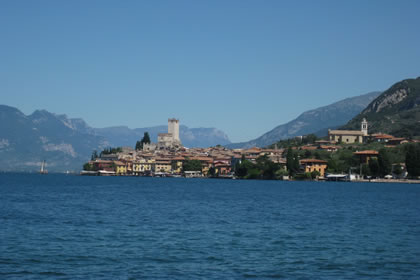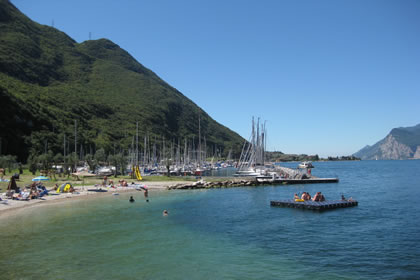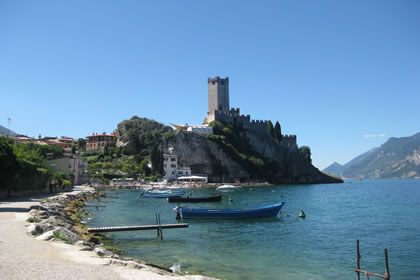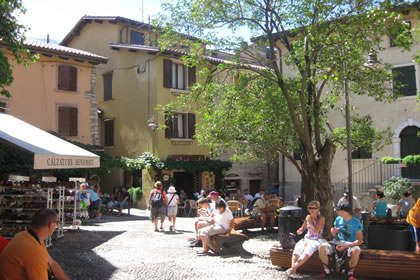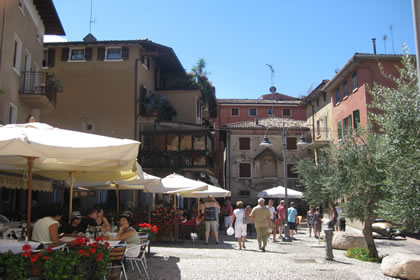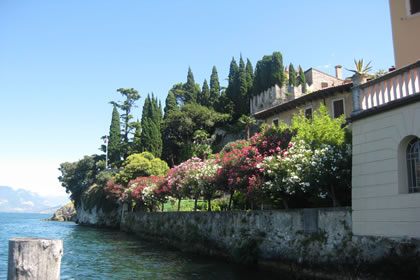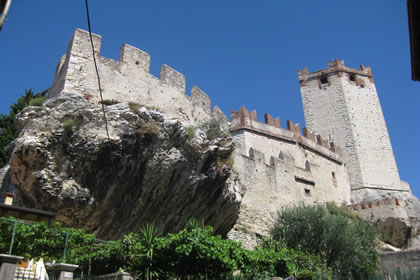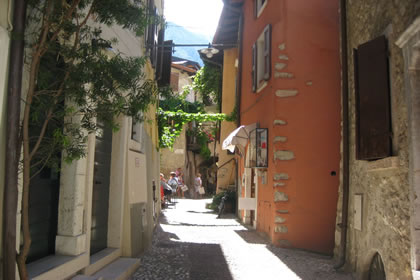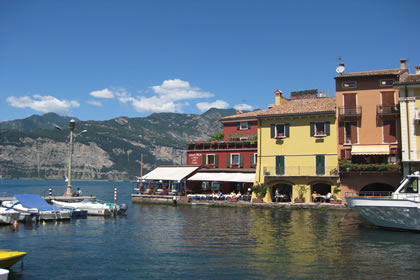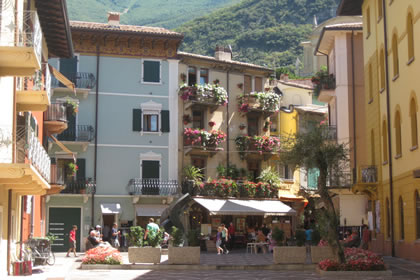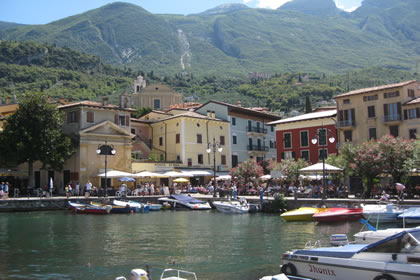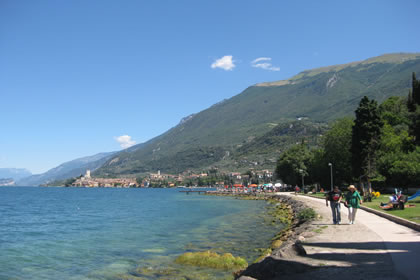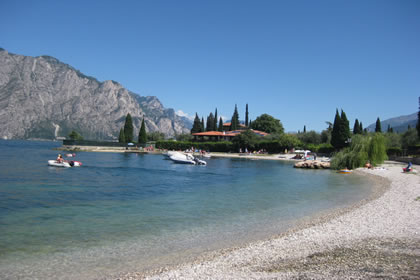 The castle, which is mirrored in the lake, is the symbol of Malcesine. It is believed that it has been built on this rock overhanging the water around 500, by the Longobardi, destroyed and rebuilt by the Franks in 590, and from here onwards it came under different domains (Scaglieri family, Visconti of Milan, Venetian , French and Austrian people). Then this town become property of Veneto region and declared a National Monument in 1902, which now also houses the Museum of Natural History.
This wonderful old town has developed along the narrow streets that lead from the lake to the castle. Local cafes in every lane and every square are kinda a magnet for tourists looking for details and lost atmospheres. From the long-lake, which extends to the Val di Sogno, you can see the Olivi island and Sogno island.
The new cable car that rotates on itself and goes up to Baldo Mountain to reach 1.700 m in height, the new port and the long cycle track on the lake shore, Malcesine shows the great investment that has been done to further enhance its potential tourism. Over the past 60 years about a hundred hotels and numerous campsites were born. Nevertheless, the traditional cultivation of olive trees has not been abandoned and these beautiful trees are still the undisputed kings of the landscape. Peler winds (in the morning) and Ora winds (in the afternoon) mitigate the summer and make Malcesine an excellent place for those who practice sailing.
Things to see in Malcesine:
Scaliger Castle, Museum of Natural History and Museum of the lake.
Events of Malcesine:
Carnival of Malcesine.
May: Feast of the tractor.
May: Fish and Chef: Discover the tastes of Malcesine.
From May to September, 1st Saturday of the month: Shopping under the stars.
June: Feast of fish and oil. (food stands)
July: Sommer Beachparty Summer Section.
July: Festival of music (food stands).
July: Red bull Diving World, divers from great heights.
August:Feast of Our Lady of the Snows and Our Lady of Hospitality.
August: Feast of Cyclamens.
September: Feast of Navene.
October: Lake Garda Marathon.
October: Feast of the mountain, walking with taste.
October: Oldtimer meeting for cars and motorcycles.

View all events and their dates.
Sports practiced in Malcesine:
Windsurfing, Kitesurfing, sailing, canoeing, diving, water skiing, mountain biking, cycling, trekking, north walking, paragliding, beach volley, tennis.
Recommended restaurants
in Malcesine: