Manerba del Garda
Manerba hotels: 13 properties.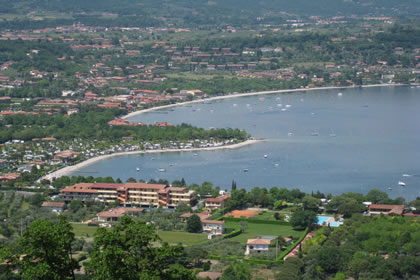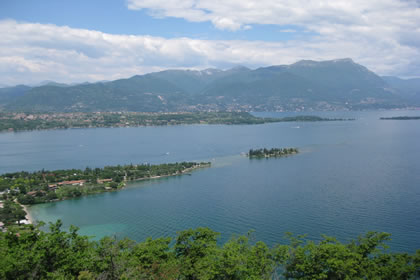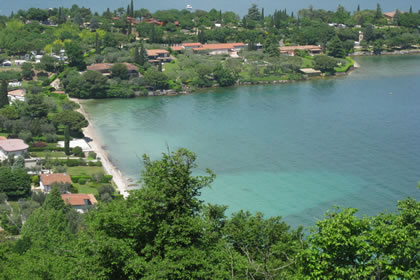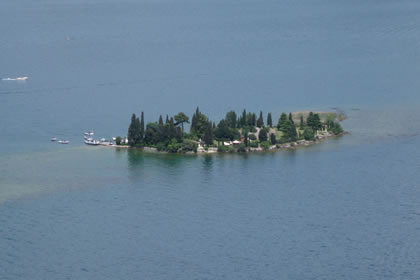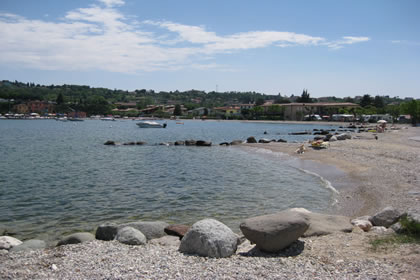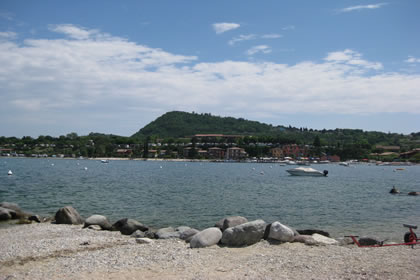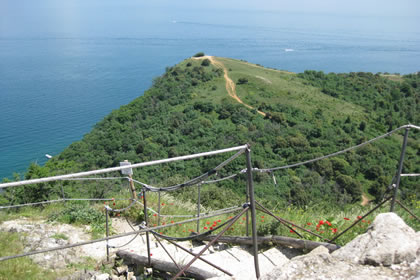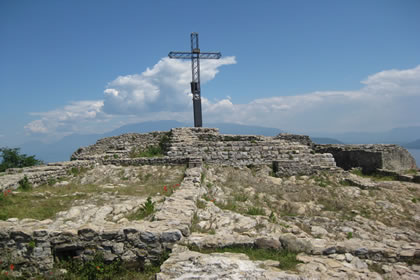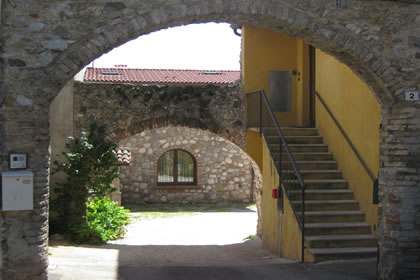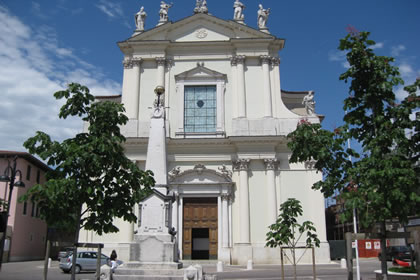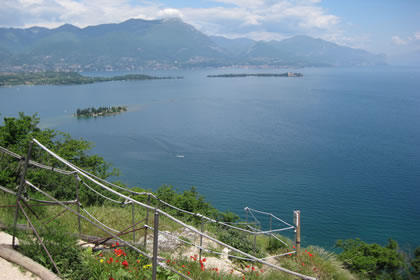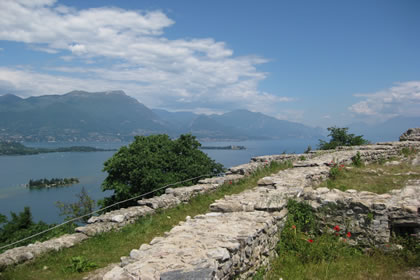 Manerba del Garda is one of the major coastal towns of the Val Tennesi; this valley extends from the morainic hills to the shores of Lake of Garda. Along the coasts of the Gulf of Manerba a wide beach runs protected from winds and waves and many boats station at the buoy a few meters from the shore.
To the South, the Gulf ends with a small peninsula whose top, diving to a few centimeters in the water, reaches the island of San Biagio, also known as the "Isola dei Conigli" (Island of Rabbits).
Much of the town is located on a promontory which is 163m tall and consists of 6 villages: Solarolo Montinelle, Babiana, Pieve, Crociale and Gardoncino. To the South, near the coast, Manerba rises up to 215 m up to the cliff of Rocca, on top of which there are ancient ruins of a big Roman villa.
The numerous archaeological found throughout the area, the discovery of palafitte's ruins on the lakeside that go back to a Bronze Age, the variety of flora and fauna (which is characterized by the presence of various species of waterfowl), have gave birth to the archaeological park of Rocca Manerba.
History, nature, scenic walks, beautiful beaches and the possibility of practicing sport are some of the things that Manerba offers to its visitors.
Things to see in Manerba:
Natural Archaeological Park of the Rocca of Manerba, Ruins of the castle, archeological museum Valtenesi, and churches: Santa Maria Assunta, SS Trinita, S. Benedetto, Santa Caterina, S. Giorgio and Santa Maria.
Events of Manerba:
Carnival Valtenesi.
Festival of coregone fish samplings and tasting of fish.
April: Shopping under the stars.
July: Outdoor cinema.
July: Palio of barrels of Valtenesi.
August: International festival of classical music: harmony under the Rocca.
August: Feast of St. Rocco and S. Maria Assunta.
August: fireworks.
November: Prim'olio, fair oil.
Sports practiced in Manerba:
Sailing, canoeing, diving, water skiing, cycling, north walking, golf, beach volley, tennis, bogenschießen.