Padenghe sul Garda
Padenghe hotels: 8 properties.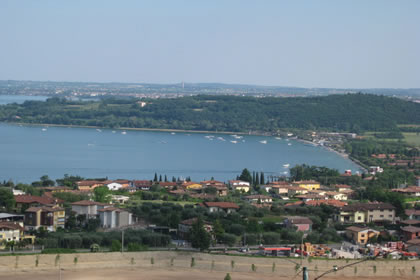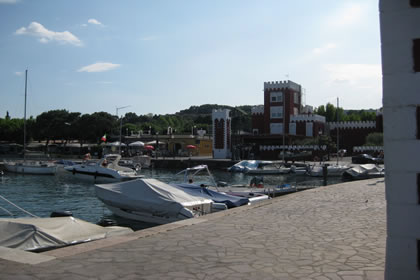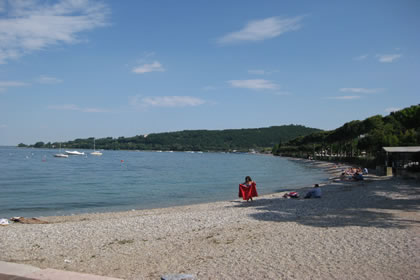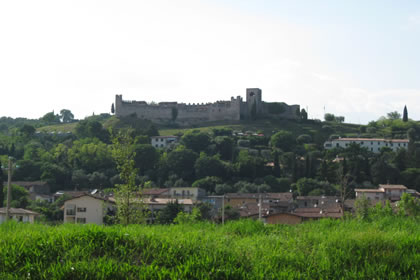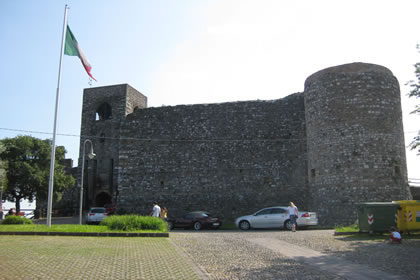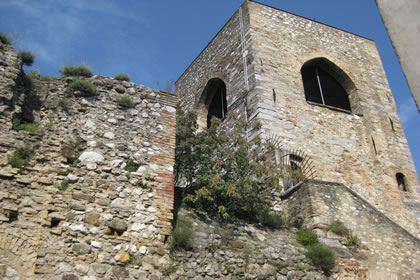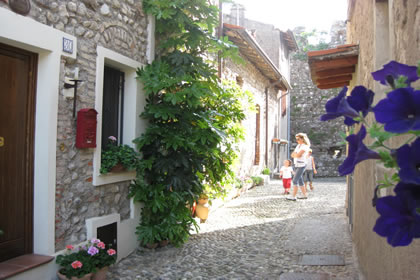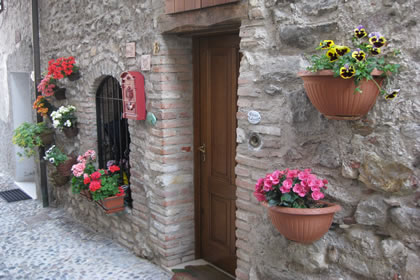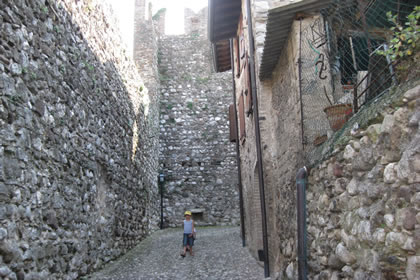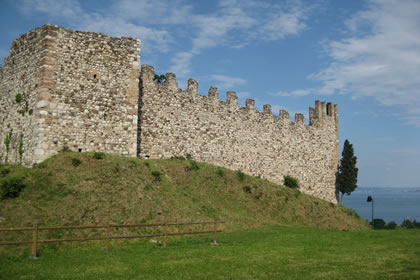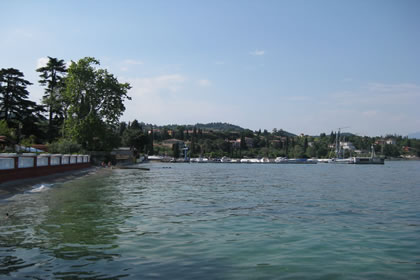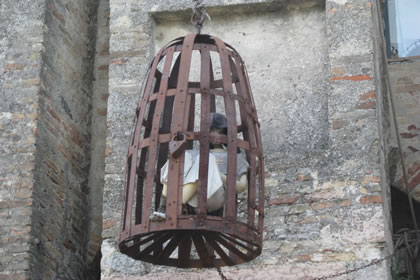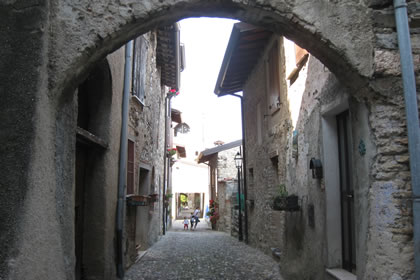 The town of Padenghe sul Garda is located on a wide bay, whose shores are lined by a long beach and we find the tourist port in its internal point. The historical center is about 700m far from the lake and slightly raises up to 127 m above the sea level. The entire territory lies on the moraine hills and is characterized by artificial terraces made of dry stone walls, which have been created for the cultivation of vineyards and olive trees; this landscapes extend to the towns of Desenzano and Lonato and obtained recognition as "the Lower Morenic Park Corridor of Basso Garda Bresciano" in 2006.
A distance of approximately 15 minutes uphill goes from the historic center leading to the small Medieval Castle, that is surrounded by green lawns and overlooks the bay from the top of the hill. The fort is rectangular and in excellent condition, it is made by large-stone solid walls and has three towers on each side, but unfortunately the central tower that is on the northwest side collapsed. The square entrance tower has a drawbridge and a walkway; the little castle is inside the fortress, which used to house the castellan and the garrison. What makes create this town a beautiful place where you can feel the atmosphere of past times are the people who still live in small homes nestled in the castle walls, vases of flowers, drying racks and small but well-kept gardens.
Things to see in Padenghe:
The medieval castle, Villa Barbieri, Church Sant'Emiliano and Church of Santa Maria.
Events of Padenghe:
September-June: Born readers, animated readings and thematic workshops.
Carnival of Padenghe.
April: Spring Feastival.
May: Padenghe Verde, the world of gardening.
July: Feast of fish, food and wine event.
July and August: Live Center music, food and games.
August: Padenghe medieval, medieval festival with street performers, flag, markets, food stalls and fireworks.
October: Autumn Festival wine and gastronomy event.
November: Feast of St. Emiliano.
November: Small Marathon of Padenghe, international running race on the road.
December: waiting for Christmas.
Sports practiced in Padenghe:
Sailing, canoeing, diving, water skiing, cycling, north walking, beach volley, riding, tennis, golf.