Riva del Garda
Riva hotels: 69 properties.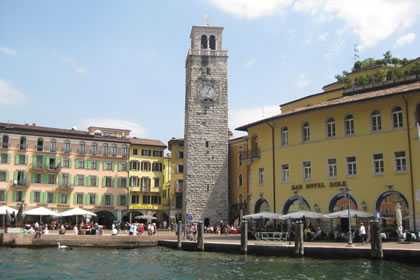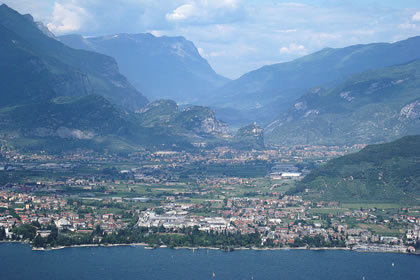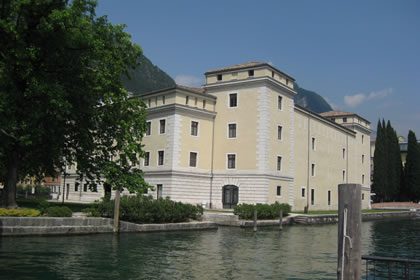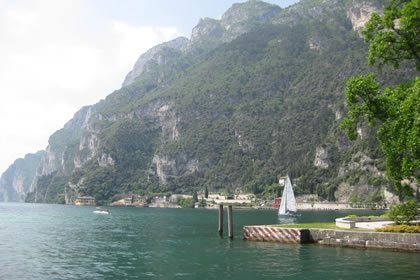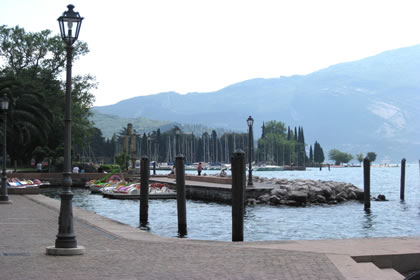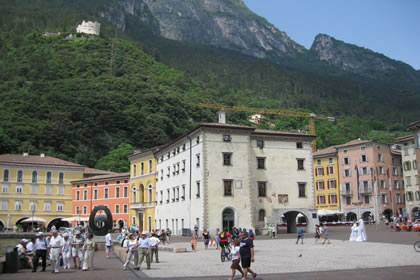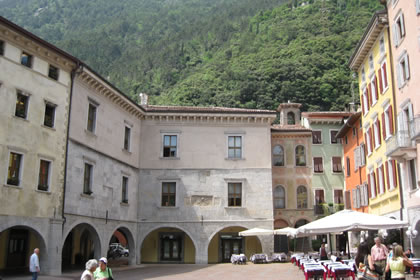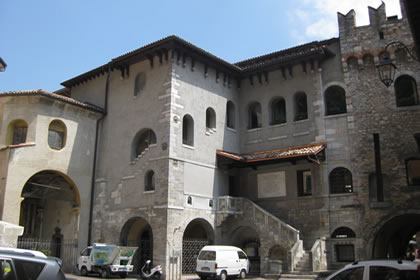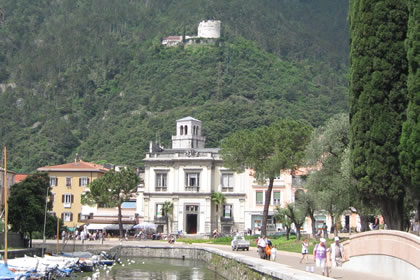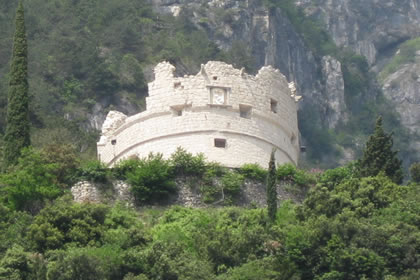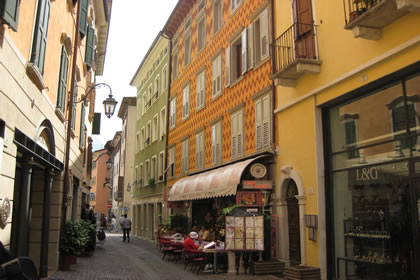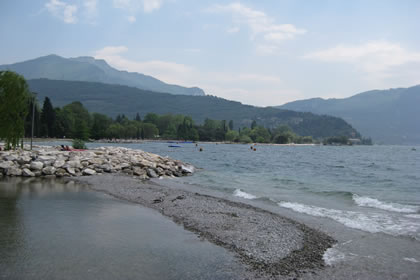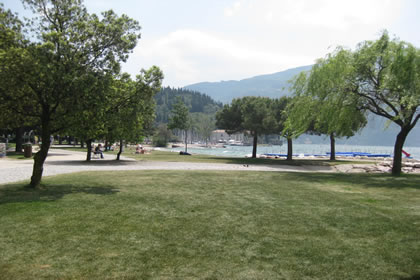 Riva del Garda is located in a beautiful bay which borders the far North of the lake, between the slopes of Brione Mount and Rocchetta Mountain. This charming town is situated in a unique location. From here mountains with peaks of 2000 m in height dive in the intense blue of the lake, and beautiful and spacious beaches encircle the historic center.
The palaces, churches, the tower, the fortress and the ramparts are all traces left by the history. During the Roman era Riva del Garda had many urban settlements and the city went then thought under different domains, including the Bishops of Trento's one, the Napoleonic and the Hapsburg Empire, which lasted until 1918.
The beauty and the landscape features make Riva a nice tourist attraction that offers several opportunities. Indeed the sports you can do are so many, starting from water sports such as windsurfing, sailing, canoeing and diving, then going to mountain sports such as mountain bikes, trekking and climbing, all sports that find the ideal location to outbreak in the many scenic trails and steep cliffs. Near those places you can go paragliding, horseback riding, canyoning as well. The pebble beaches are equipped with large green areas, playgrounds, a pedestrian lane and a bike path. You cannot miss a tour at the old Ponale, one of the most beautiful panoramic roads of Europe, which was reopened only to the movement of pedestrians and bicycles, after being closed for many years.
Things to see in Riva:
The Old Town: Praetorian Palace, the Rocca (fortress of the XII century, surrounded by a canal, now houses the civic museum), the Tower Apponale; the doors of the medieval walls, the church Inviolata, square S. Rocco. The Bastion (Venetian fortress) and the church of S. Barbara, both on the slopes of Mount Rocchetta and the hydroelectric plant.
Events of Riva:
From May to November: to enjoy reading, civic bibblioteca.
May: Bread, wine and fish, food and wine event.
May: Bike festival Garda trentino. Bike Marathon
June: Pam, bondola e vim, food and wine event.
June-July-Aug: Magic night, evening entertainment in the town center.
Late June - early July: Feast of SS. Peter and Paul.
Late June - early July: Garda Jazz festival.
July and August: Riva Music Festival.
Mid-August: Feast of the Host in Pregasina.
Last week of August: Night of the fairy tale.
September: Garda Lake Marathon.
September: Festa del ua, so fiol, so neza e fritole, enogastronomic event.
November: Half Marathon Garda Trentino.
30 November: Fair S. Andreaa.
December: Santa Claus House and markets.

View all events and their dates.
Sports practiced in Riva:
Windsurfing, sailing, canoeing, diving, canyoning, mountain biking, cycling, climbing, trekking, north walking, paragliding, beach volley, riding, tennis, bogenschießen.