Sirmione Lake Garda
Sirmione hotels: 79 properties.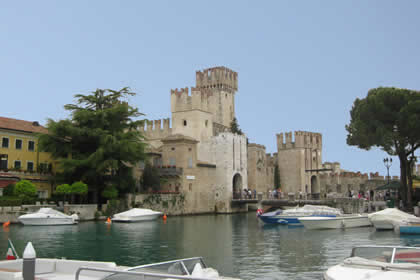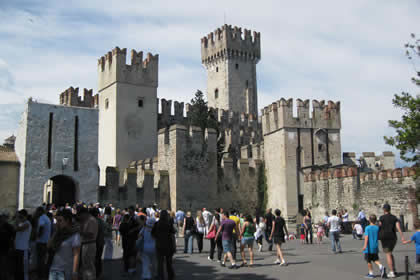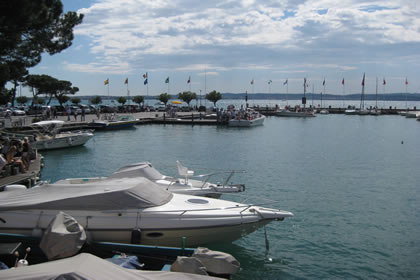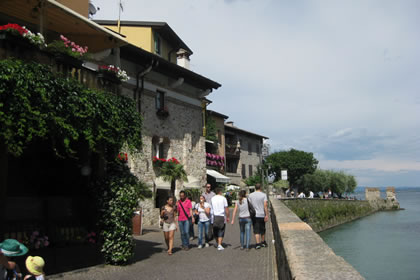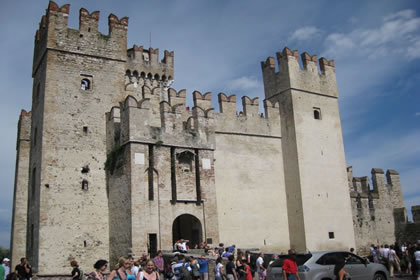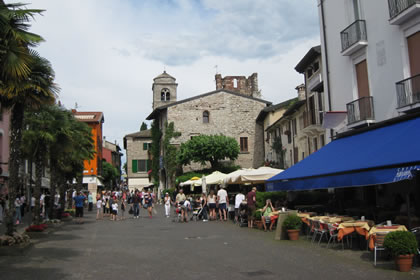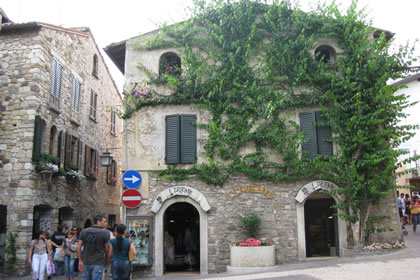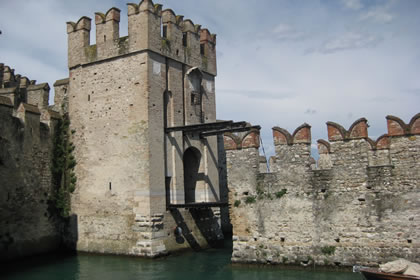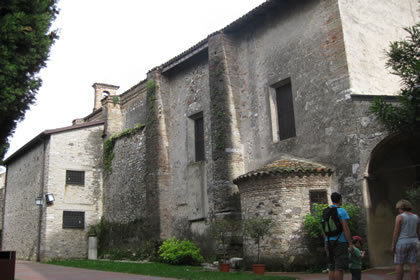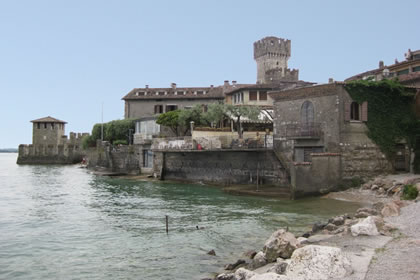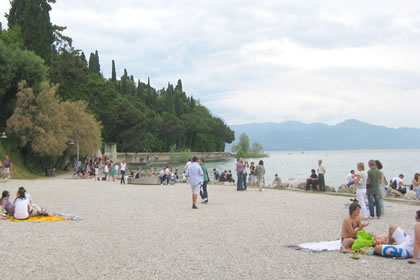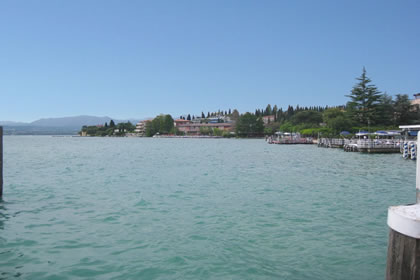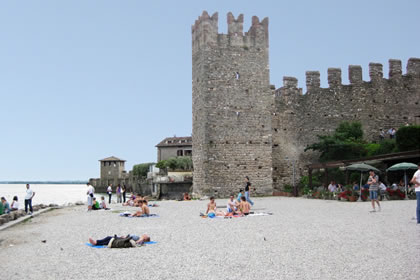 The peninsula which Sirmione is located on goes for 5 Km into the waters of Lake of Garda and it is the largest land in the entire basin. On its top there is the beautiful historic center, its small and ancient alleys and flowered squares make it very picturesque. The whole area is closed to traffic and is accessible only by walk through the drawbridge at the entrance of Scaligero Castle, built in 1278, which rises majestically from the waters in defense of the medieval village.
On the North coast of the peninsula there is the ancient ruins of the largest and most famous Roman villa in Northern Italy, also known as "Grotte di Catullo". Those ruins represent a site of great archaeological importance. Sirmione is also known for its hot springs, whose waters that rich in healing properties, are used for hydrotherapy and body care. The two spas are "Catullo" and "Virgilio." Near the Roman ruins, just a few meters deep, the source of hot sulphureous water called Boiola flows naturally. Along the coast the beaches are rocky, very well-kept, and the bottom of the beaches called "Bionde" and "Muse" drops gradually. Inland there are the two hamlets of Lugana and Colombare, which have a landscape that is characterized by large vineyards, where the best white wine called "Lugana" is being made. The European Blue Flag witnesses the great attention of the town of Sirmione for protection and enhancement of the environment.
Things to see in Sirmione:
Catullo caves (Grotte di Catullo), Scaliger Castle, Callas Palace, Church of St. Mary, Church of St. Peter and Church of Sant'Anna.
Events of Sirmione:
March: Italian International MTB.
May: 1000 Miles in Sirmione, an exhibition of vintage cars.
June: Feast of early summer, music and gastronomic stands.
June: Football tournament at night.
June: Old Car Driver, review vintage cars.
June: Sardinata, grilled sardines fish.
From June to September: Between this and that at the square Campiello, market of antiques and hobbies.
July: Sirmione Awards, competition of photography and audiovisual .
July: Feast of Friends 500 Fiat.
July: Celebration of Smiles and of Lake, gastronomy, music, dance and games.
July: Garda Summer, a series of concerts.
July and August: Tennis tournaments.
August: Regatta Bisse.
August: Una notte per Sirmione. Major events.
September: Feast of the Patron Saint Francis.
September: Feast of the Grape. Food and wine event.
Sports practiced in Sirmione:
Sailing, canoeing, diving, water skiing, cycling, north walking, beach volley, tennis.