Torbole sul Garda
Torbole hotels: 40 properties.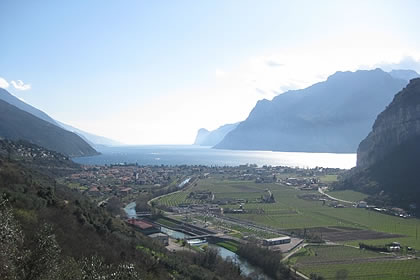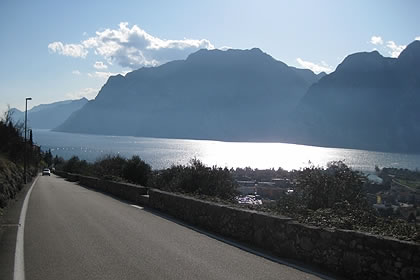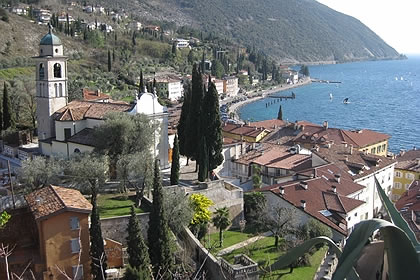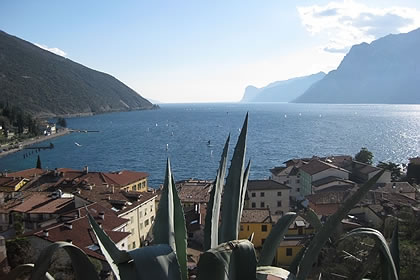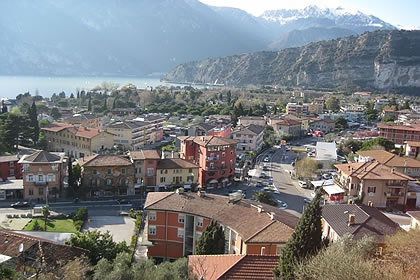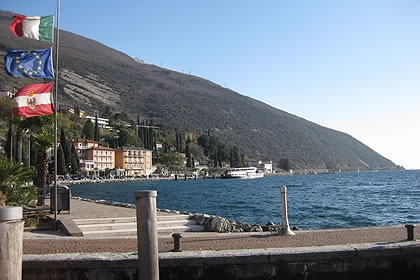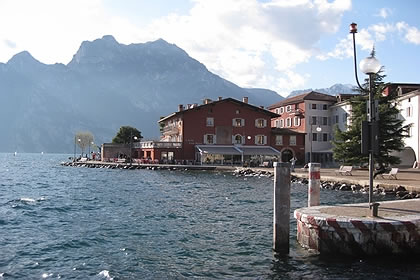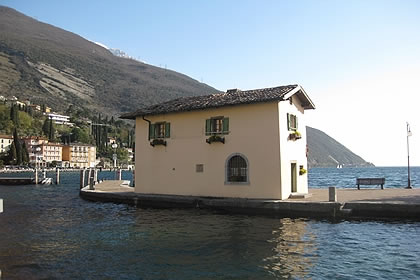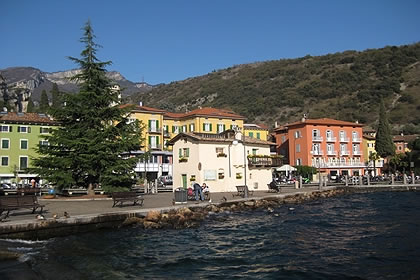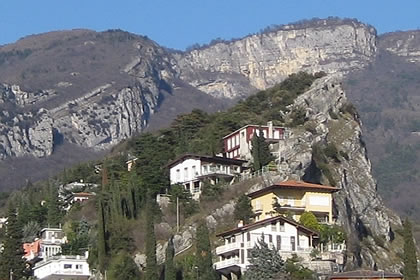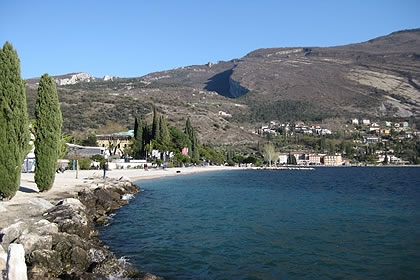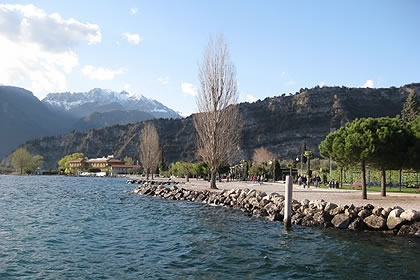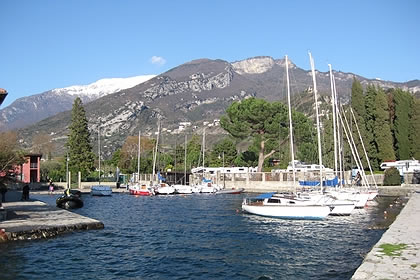 In the far Northeastern corner of Lake of Garda, the small town of Torbole is certainly a must for all sailing sport lovers. Torbole's name comes from "turbines" and it is an appropriate term since the constant presence of the Ora wind in summer time. This particular thing drove a lot of tourists down the coast to look for a bit of peace, but with the birth of windsurfing the place has become the driving force behind the tourist boom. The mountains that rise from the village until the top called Altissimo (2078 m in height) are great for walking, and this has allowed Torbole to also become a popular destination for mountain biking and trekking lovers. Going down from Nago the view that we can see is unique, and in the past it inspired poets as Goethe and Dante Alighieri. Valle del Sarca, which is crossed by the homonymous river, winding runs from the mountains to the lake and keeps going to the white sandy beaches hugging close to the Brione mountain.
The old town is all wrapped around Vittorio Veneto square and the small harbor, which has been made very special by the picturesque cottage of Dazio on the pier (fifteenth-century made). In 1439 these sites have been a place for a unique historic maritime exlpoit: a whole fleet of the Serenissima (25 barges and 6 galleys) left from the Adriatic sea and sailed on the Po' and Adige rivers until the town of Mori, then it has been pulled by oxen until it got to Torbole, where it was lowered into the water!
Various information:
Things to see in Torbole:
Customs houses (cottage of Dazio), churches, Sant'Andrea churches of Santa Maria al lago.
Events of Torbole:
From April to September: many races organized by the circle Vela Torbole and the circle windsurf Torbole.
From May to September: "One hundred of these nights", white nights every Friday.
June: One Hour Classic, windsurfing regatta.
June and july: Garda Jazz Festival.
July: European Championship UFO 22.
August: Beach Party.
September: Garda trentino Half Marathon.
September: King of Baldo, freeride e DH festival.
September: Garda Lake Marathon.
Sports practiced in Torbole:
Windsurfing, sailing, canoeing, diving, canyoning, mountain biking, cycling, climbing, trekking, north walking, beach volley, tennis.
Recommended restaurants
in Torbole: