Torri Lake Garda
Torri hotels: 32 properties.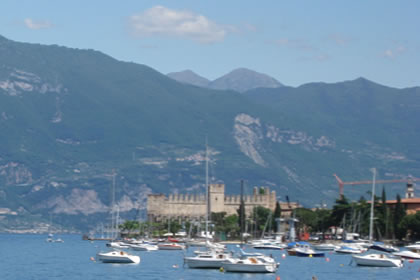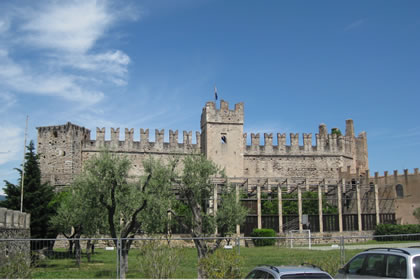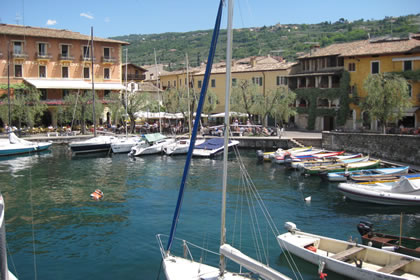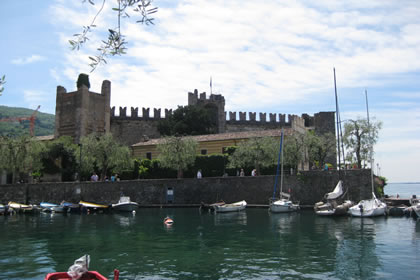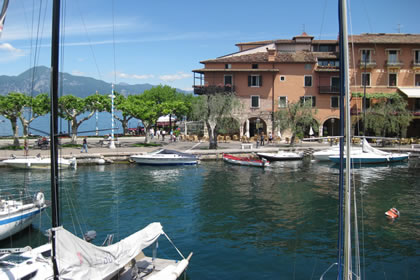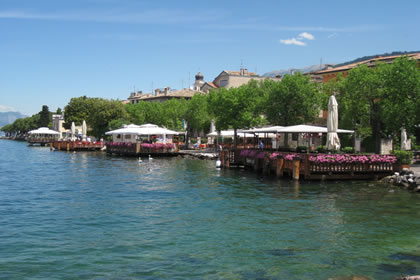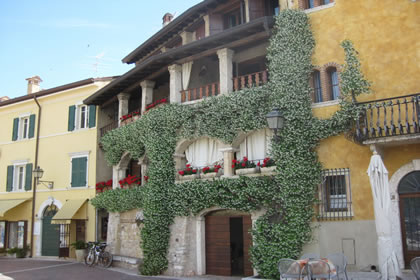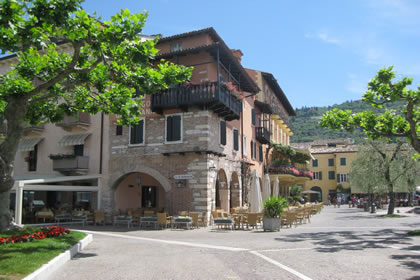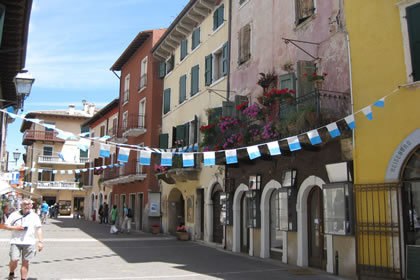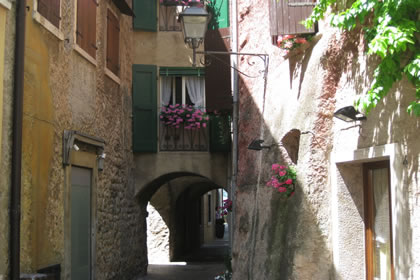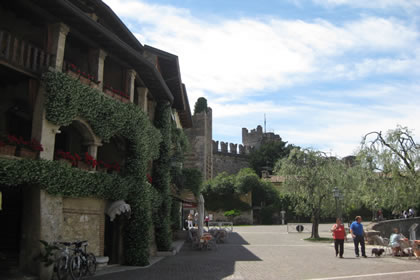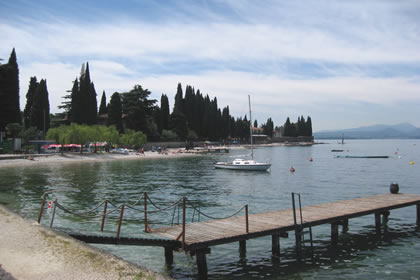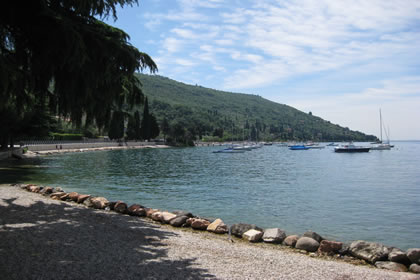 The medieval castle, built on the old ruins of an earlier fortification, has a stately appearance going to Torri del Benaco from the South. Inside it the ethnographic museum and the old lemon trees are another good reason for visiting. Behind the castle is the picturesque old port with a particularly charming little house, with its front covered by flowers.
The long lake, with its flowers raised on the water, is a wonderful setting for a relaxing walk that on the way back can proceed through the historic center.
The beaches run along the coast from the village on the South until they reach to San Vigilio Punta and to the village of Pai on the North.
Behind it the mountains get to over 400 m in height , and we find there the small village of Albisano. The cave of Tanella is located in the wood not so far from Pai di Sopra, where there is a constant spring surrounded by several stalactites and stalagmites.
The landscape offers itself to both aquatic and mountains sports, it also allows visitors to leave the beaches and quickly reach the peaks, which offer unique views of Lake of Garda.
Things to see in Torri:
Castle, ethnographic museum, clock tower, churches: St. Martin's, St. Mark, St. Gregory, Holy Trinity and the Holy Apostles Peter and Paul.
Events of Torri:
May: Feast of the Patron Saint Philip.
July: Triveneto Mountain Biking Championship "Trophy Moira Bergamini".
July: Feast of Alpini.
July: Feast of Albisano.
July and august: Summer Cinema in the park of the castle.
July and august: Festival of Tango.
July and august: giovedì di "Music in square" in Pai.
August: Feast of the host.
September: Jazz Festival.
September: Medieval Festival.

View all events and their dates.
Sports practiced in Torri:
Windsurfing, Kitesurfing, sailing, canoeing, diving, water skiing, mountain biking, cycling, trekking, north walking, paragliding, beach volley, tennis.